MBBR Bio media
Bio media provides increased surface area for the biological microorganisms to attach and grow.
Fixed Media
This media include high surface area, provide a large internal surface area for the growth of microorganisms.
Tube Settler Lamella
High Rate Inclined Plate Lamella Clarifier For Wastewater Sedimentation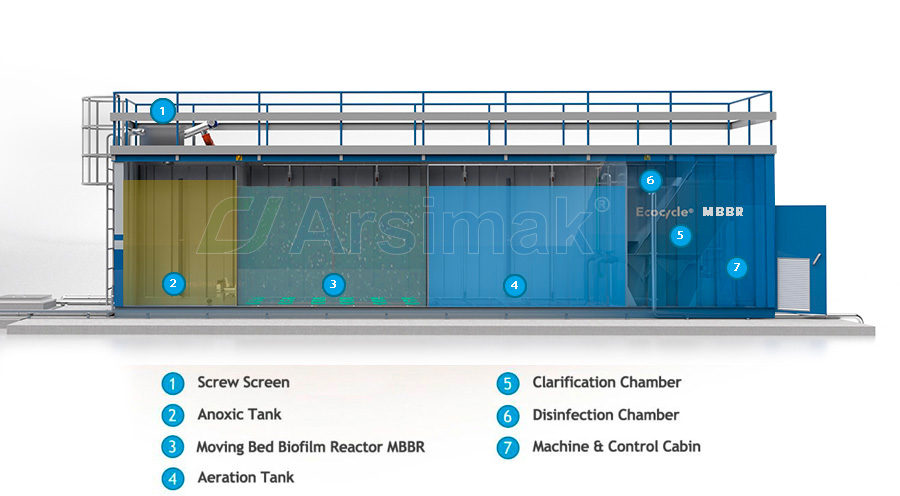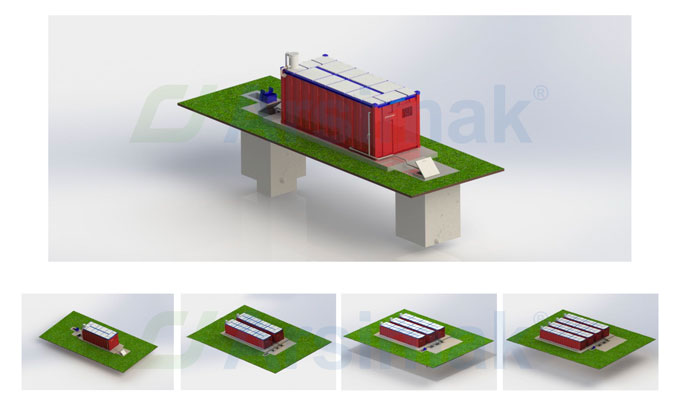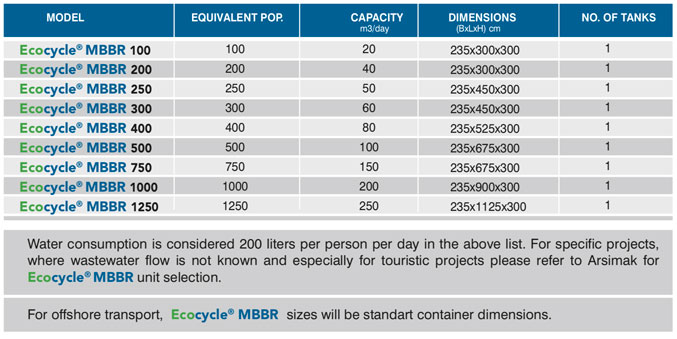 What are the benefits of the Ecocycle® MBBR biological container system treatment?
The technology used is ideal for applications where trained operators are not in place or where minimal operator entry is required. Modular design makes it easy to increase the number of units according to capacity.
That's why Ecocycle® MBBR WWTP solutions are the best choice for a low-cost, automated and reliable wastewater treatment plant.
Ease of operation
Modular design allows expansion
Quick installation and start up
Low operating expenditure
Small footprint
Low energy consumption
Discharge quality to environmental standards
Fully automated
Is it suitable for overseas loading?
Arsimak designs and manufactures the Ecocycle® MBBR units in suitable sizes when it will reach by ship transportation. Ecocycle® MBBR can be transported 20ft./40ft./40ft.HC Open Top containers.

Are components and spare parts easy to supply? (OEM)
Products and components are sourced from reputable suppliers and OEMs locally and internationally, providing you with the best quality possible.

Does Arsimak provide After Sales Support ?
Arsimak provides a wide range of after-sale support and services to help our customers make the most of their assets.