Arsimak specialises in the design, manufacture and commissioning of package plants for wastewater treat- ment. Proseptic® LB Systems, ideal for remote locations, they are cost-effective, compact and reliable, and require low maintenance.

Proseptic® LB Systems are designed for especially rig sites, offshore platforms, construction camps and temporary residences that building concrete septic parts are not possible.

Preset- tling and equalization tanks are included in a compact system and land-based system will be used with stain- less pump station as a collector.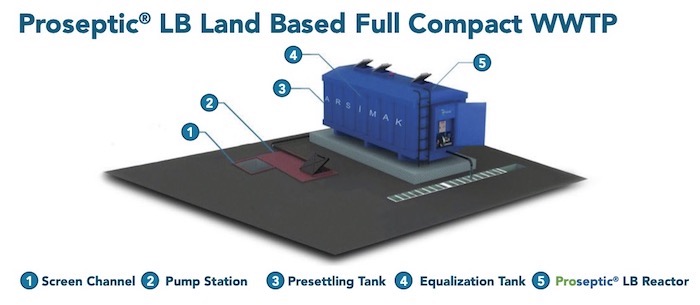 Our containerized mobile water treatment plants are 'plug and play': all the equipment is installed, connected, wired and tested in our factory.
Units can be install modular, two or more units to be operated in parallel for high flow rates.
Requires minimum maintenance and can be monitored remotely.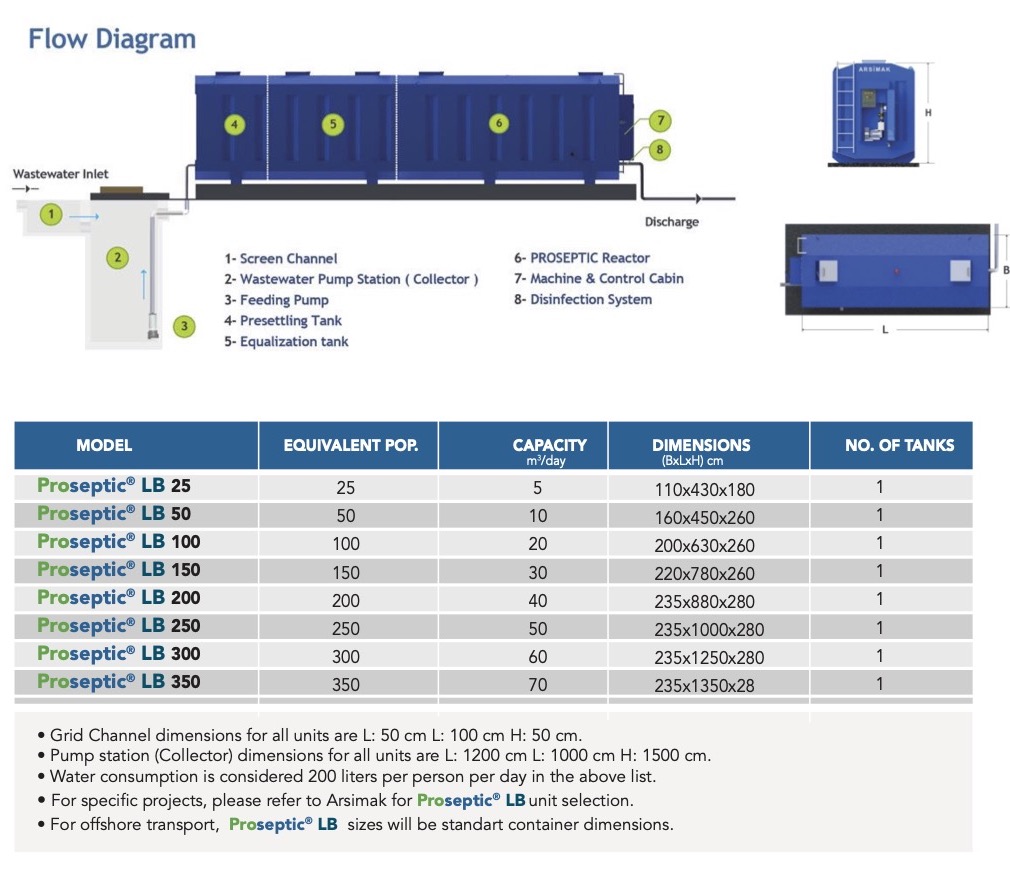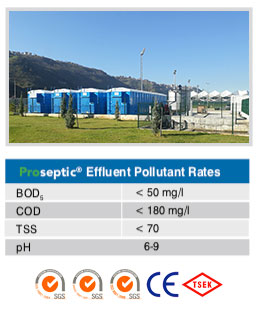 AREAS OF USING PROSEPTIC LB PACKAGE TREATMENT PLANTS:
Worker Camps
Offshore Projects
Refugee Camps
Temporary Military camps
Construction Sites
Temporary industrial sites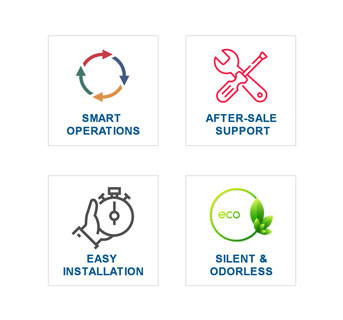 Advantages of Proseptic® Compact Package WWTP Units
Full automatic operation
Minimum maintenance
Short delivery time(3-4 week)
Modular design allows expansion
Advanced Processing Technology
High Treatment Efficiency
Low Initial Investment and Operating Cost
Compact Layout
Silent and Odorless operation
Quick installation and start up
What are the benefits of the Proseptic® biological container system treatment?
The technology used is ideal for applications where trained operators are not in place or where minimal operator entry is required. Modular design makes it easy to increase the number of units according to capacity.
That's why Proseptic® WWTP solutions are the best choice for a low-cost, automated and reliable wastewater treatment plant.
Ease of operation
Modular design allows expansion
Quick installation and start up
Low operating expenditure
Small footprint
Low energy consumption
Discharge quality to environmental standards
Fully automated
Is it suitable for overseas loading?
Arsimak designs and manufactures the Proseptic units in suitable sizes when it will reach by ship transportation. Proseptic can be transported 20ft./40ft./40ft.HC Open Top containers.

Are components and spare parts easy to supply? (OEM)
Products and components are sourced from reputable suppliers and OEMs locally and internationally, providing you with the best quality possible.

Does Arsimak provide After Sales Support ?
Arsimak provides a wide range of after-sale support and services to help our customers make the most of their assets.